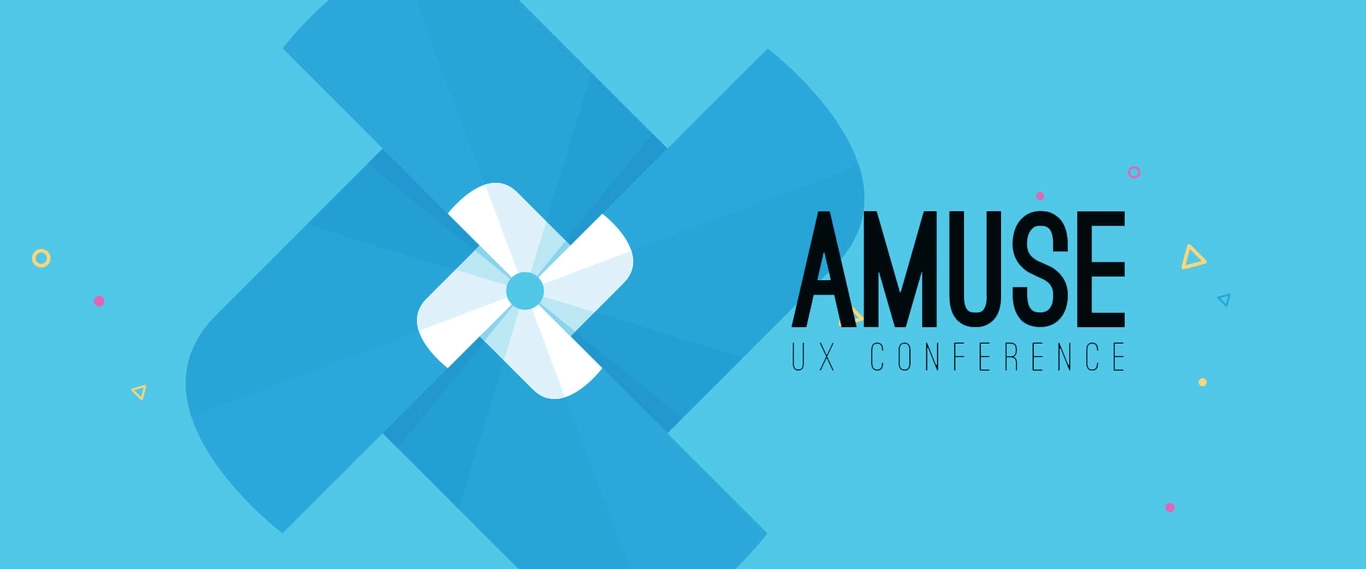 Amuse UX Conference
Have you ever been wondering about that why is the e-shop's BUY button on that exact place and not somewhere else? Or why do you have the Woo-hoo feeling after completing your registration despite of the fact that you knew from the beginning that it will take only three easy steps? Why does pushing the SEND button make you sweating every time in direct mailing system? 
For all these questions we can answer easily with one sentence: because of the good (or poor) user experience (UX) you get by using some sort of interface (UI). 
Ux makes the value for business: Amuseconf
The Amuse UX Conference was perfectly matching our needs regarding the UX's knowledge of the best leading companies in the IT world. It took three days between the 5th and 7th of October 2016 in Budapest. 
The speakers were all experts coming from huge companies like Facebook, Google, MailChimp, Lego, Microsoft with great experiences. 
The most of us could think that the UX topic is up-to-date mainly in the IT sphere, but to be honest it is present everywhere. The toy maker companies are one of the biggest innovators of the field, but the Artificial Intelligence is taking a huge slice of the cake as well. Though it is still true, that the leading IT services have to be experts in recognizing and satisfying the user's needs and make their experience of using the service as good as it is possible. 
For a while we are keen on the UX topic as well, because we believe that we can deliver a truly good product only if we are aware of the needs and feedbacks of our end-users. As always, we were looking for the opportunities how to get better and better in the subject.
We had a chance to get an insight of how do they work, what are they principles but also struggles, what do they think about the future of the user experience and the newest directions. It was really instructive to see that how huge impact has the user interface on the success of our business and also, that you won't survive, if you are not serving the user's needs to get the real experience of using your product. The biggest moral for us was that you have to work in hand from the beginning of the project with the UX and UI experts. It shouldn't be only a part of the test phase, but the cardinal point of the whole development process. 
Relation building: UX
We were taught, that the content is the king… for nowadays it has changed drastically and the user became the king. You may fight with this statement but after all, if you are not able to to be adaptive and open for the changes, you won't win the game. 
But the good news is, that it is not that hard 
If you are doing it on your own, it will take a time to learn all the practises and mainly, how to watch and listen, what to seek for and how to notice all the signs of the users, but trust me, it is worth it. And if you would rather go with experts, there are plenty on the market. After a year we decided to outsource our UX testings as well and we didn't regret it. So if need a hint, just contact us. ;)