DrupalatON - Drupal & Party like never before
Drupalaton has just ended, 4 amazing days at Balatonalmádi made all of us a bit more enthusiastic for Drupal. An amazing event, sponsored by BRAINSUM :)
We are still in the DrupalatOFF mood: looking at each other and laughing at one of Tomi's jokes, remembering the stories which happened to us, or just sitting at the table and discussing topics mentioned at the camp. We are really amazed by the people who came to our booth, it was soooo great to see that even the programmers could be excited in seconds by games like a bubble-blowing contest or treasure hunt.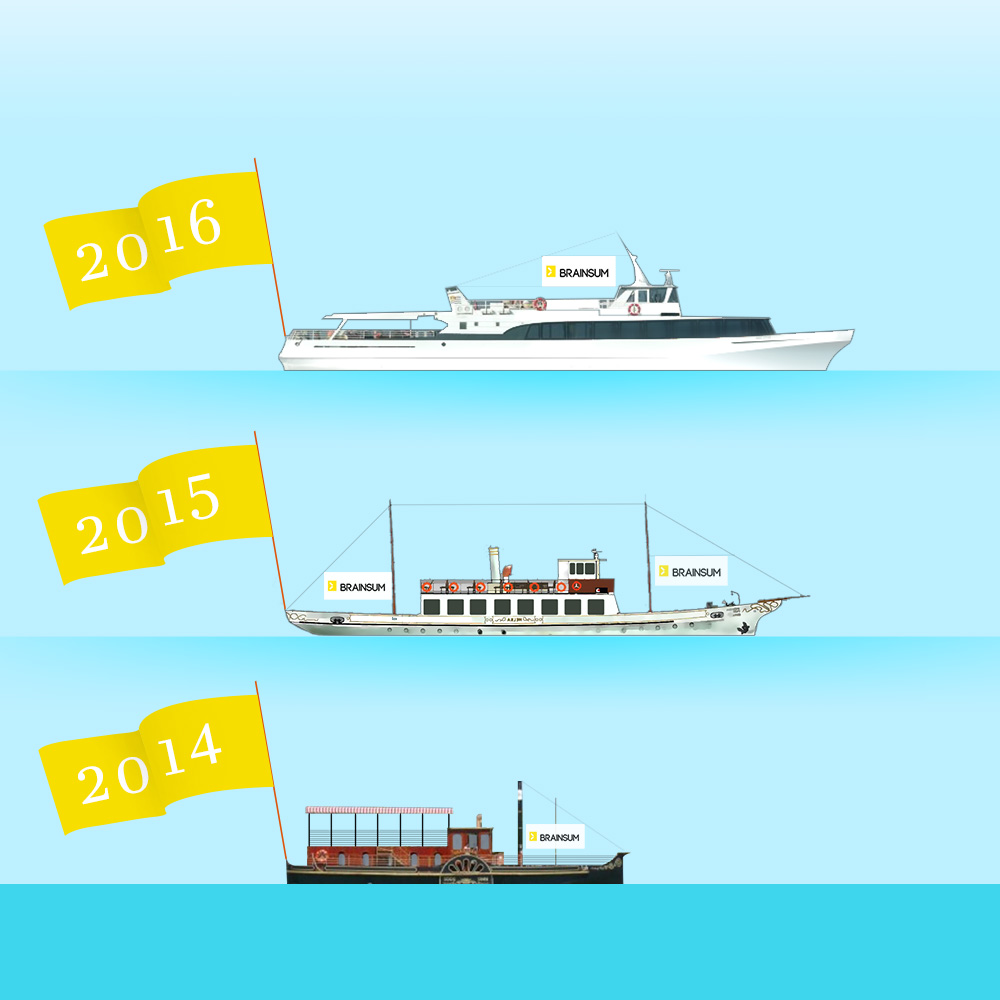 The spirit of evolution :)
Drupalaton
The cruise party has just proven that there was not a single person who was left out of conversation (and as the diamond sponsor of the event we are so happy for that). The community displayed its power through the surprise party as well. I could even add to that that I'm somewhat thankful for the disorganization. As I see it, this intangible represented the coherence between us in the best way.
Sometimes it was really hard to decide which workshop to choose.
All were great and exciting, and even when the topic was more well-known to us the presenters could always say something new and share a new perspective.
I think navigating the drone was one of the most popular games, but the darts contest next to us by Pitech+ was pretty close in beating it. :D We are thankful to all of those who stopped by and played with us, had a brief chat, said a few kind words or simply shared a smile.
The motivation of Drupalaton attendees was surprisingly clear, and a tad unbelievable, to many of us - even the sprint-room was always full. According to this progress, on the next year sprinters will need a bigger one. :)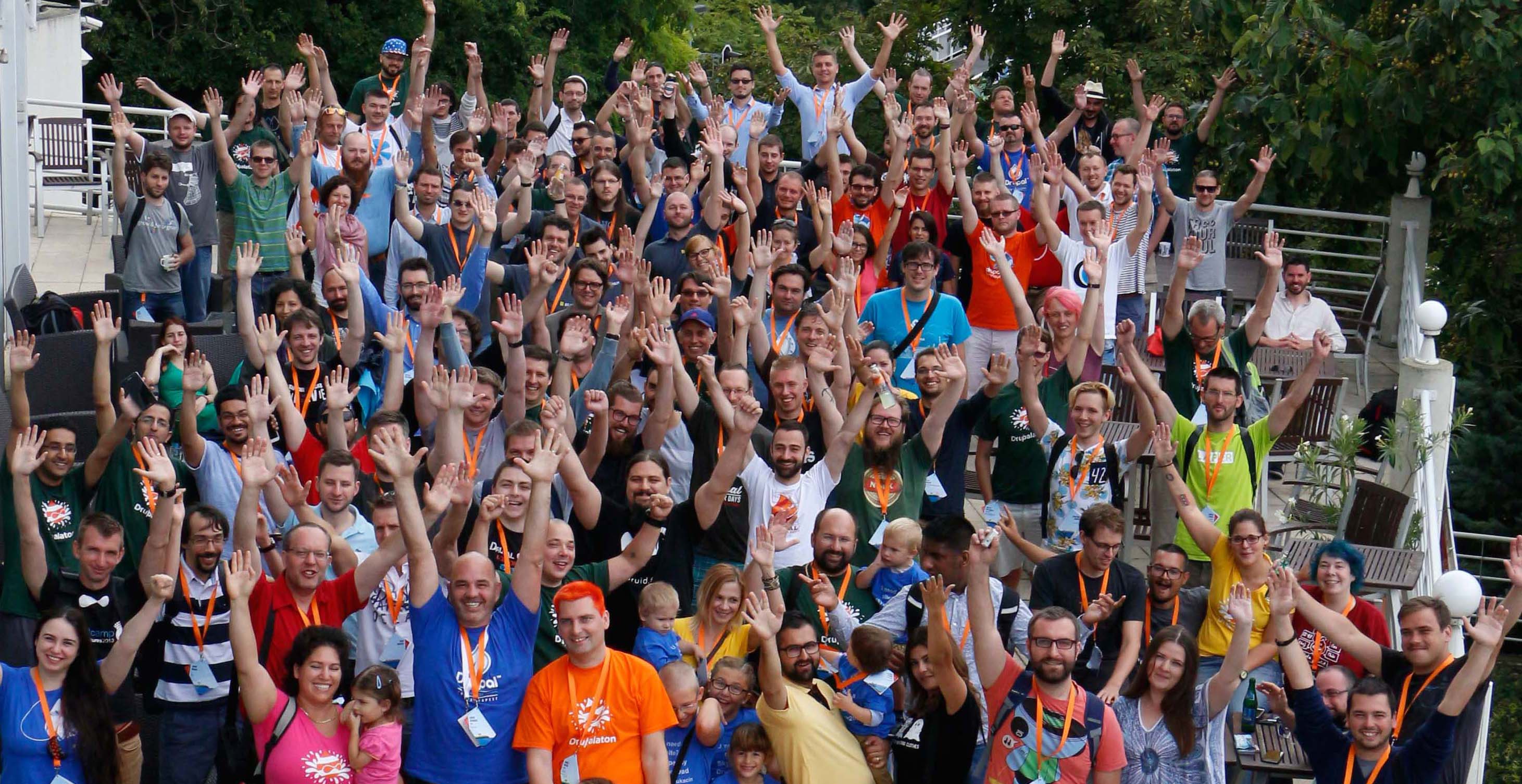 The amazing group photo
Drupalaton
As has been in the past, the nights were crazy.  But something has changed: I hope it was not just me, who felt the overwhelming love and familiarity-for-others type of atmosphere among us. It was really good to see how people were becoming closer with each other.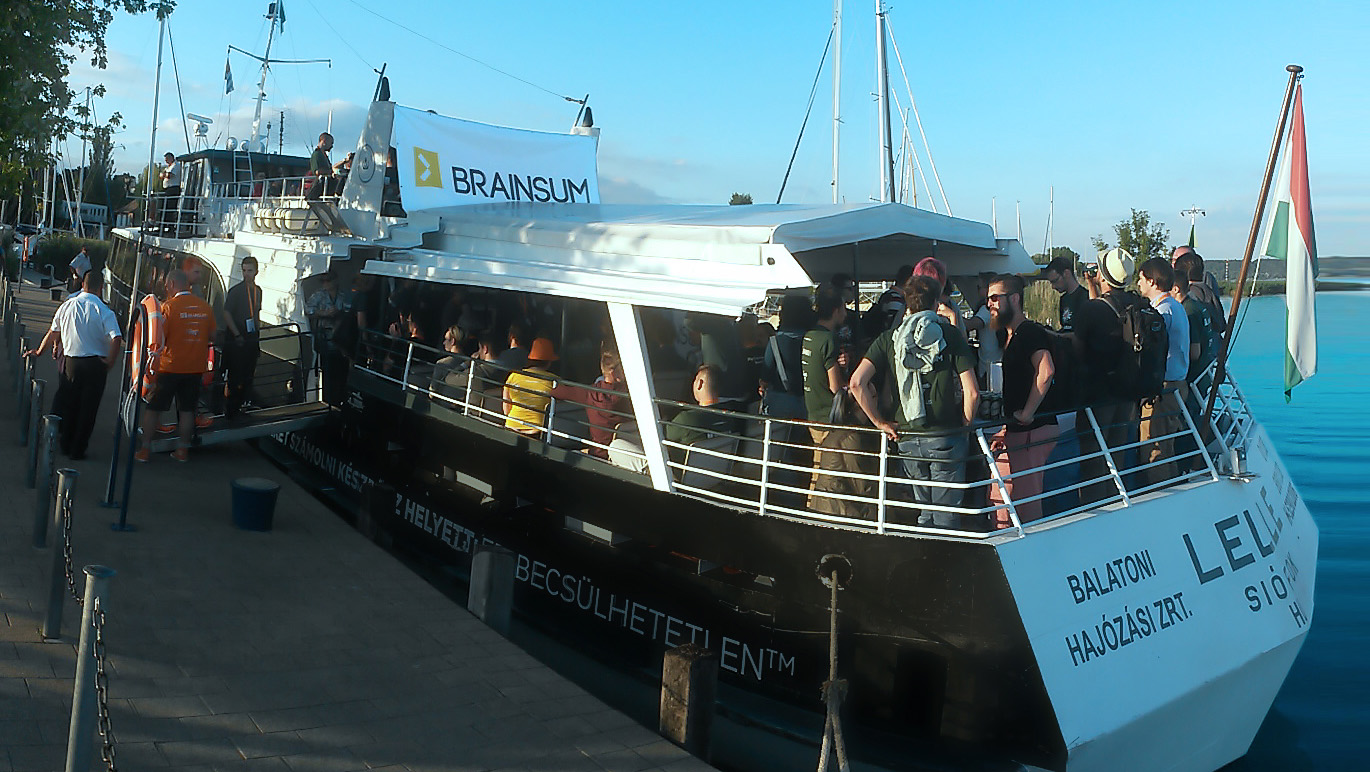 Drupalaton 2016, BRAINSUM ship
I hope we all have learnt something from this event; e.g. That lángos is the champion of all that is edible, especially when it is TEJFÖLÖS (:D) and fröccs when it is at least a VICEHÁZMESTER.
We are so amazed by the event, that we can't even finish our retrospective without turning it into a huge storytelling session. Based on this year's experience, I'm convinced that next year's turnout will higher. So, my dear organizers and volunteers, a big thank you one more time for making this event so great.  Secondly, see how far your dreams can take you into 2017.
We had some great presentations this year (ours was about Drupal 8 media).
Who knows what could be achieved by next year's Drupalaton. I hope we see each other at the next Drupal event! We'll be attending the upcoming IronCamp and hope are you too. :)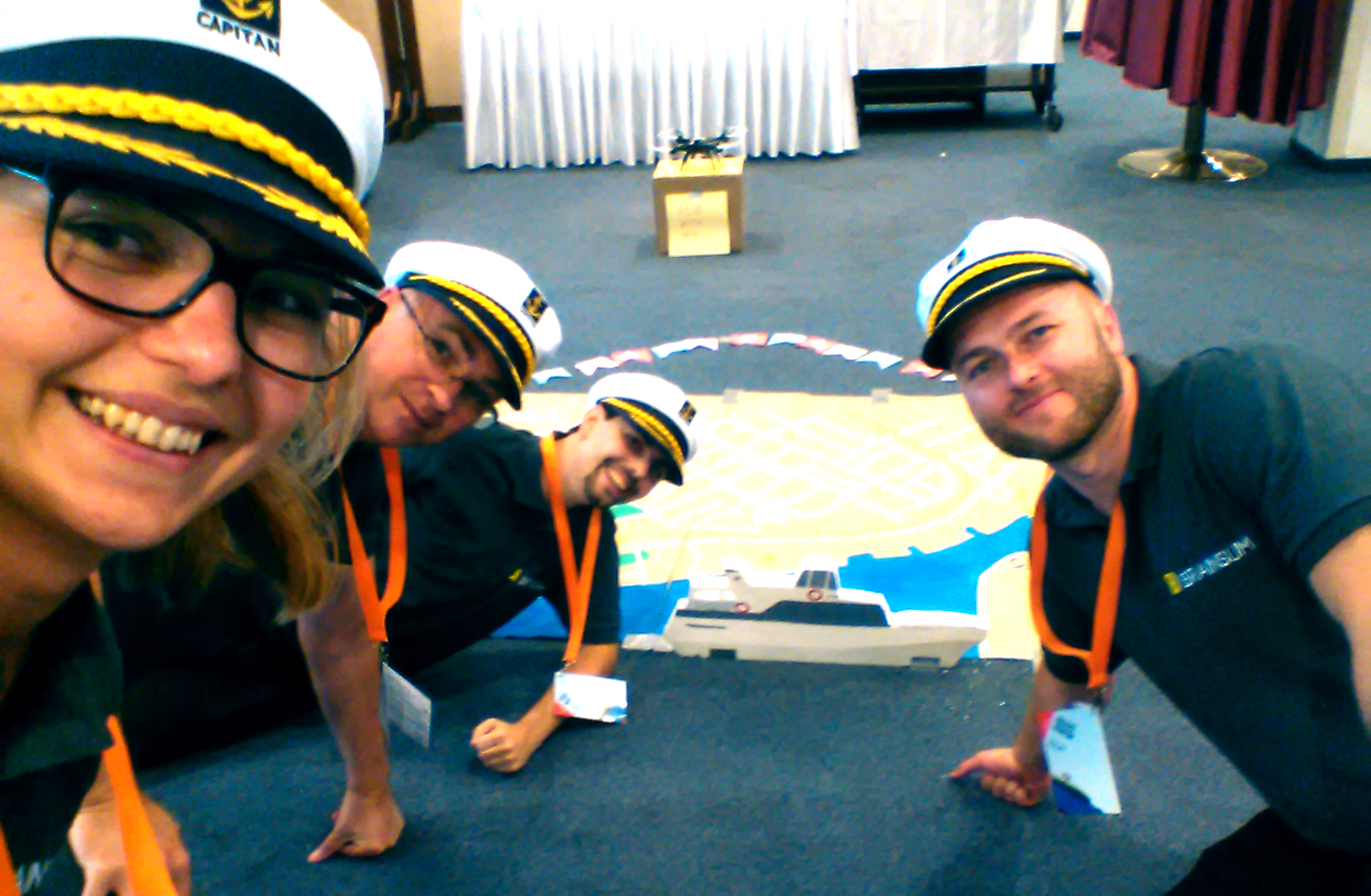 Do you have any questions?