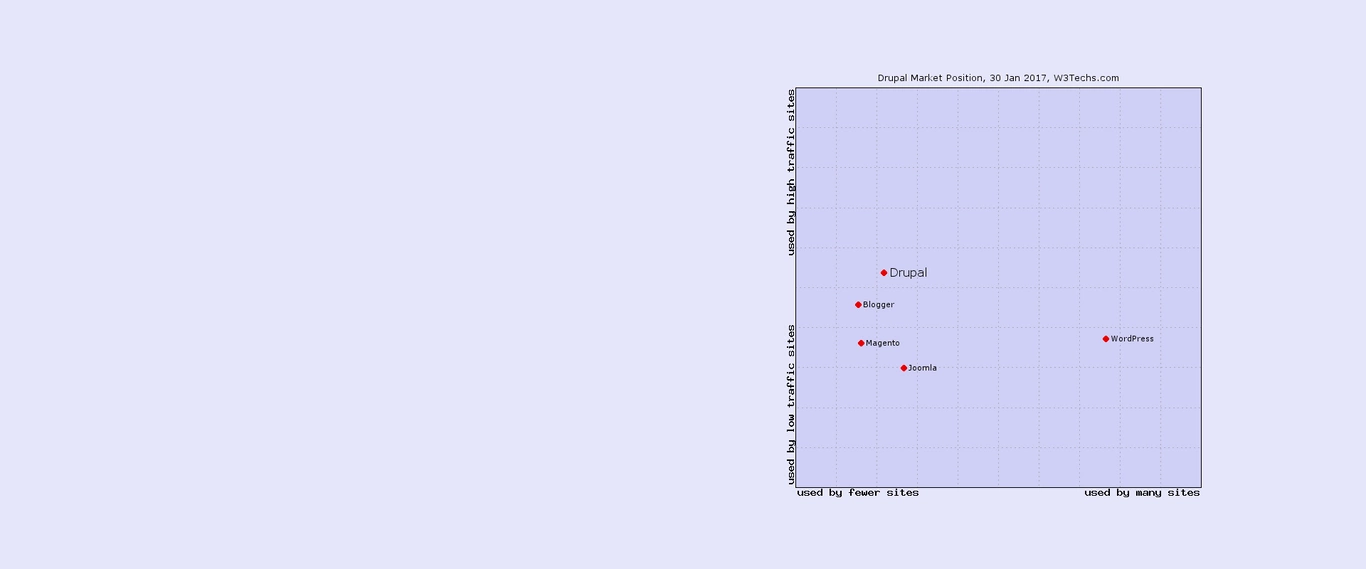 A short look-around for new Drupal alternatives
My friend and co-owner of our company ( http://www.brainsum.com ) asked me to check out some alternatives of Drupal. Maybe we should use some of them for some project types he said.
http://jekyllrb.com - this toolset provides a very interesting approach for creating and maintaining static html websites. It could be useful for developers (requires knowledge of technologies such as Markdown and Liquid) who have to create their personal blog-like pages or documentation sites but without interactive elements such as comments. 
For our Drupal shop this is not useful since our developers are not blogging or they prefer to use a public blog engine such as blogspot.com :) with interactive features. Brainsum is currently not maintaining public documentation-like websites we are using Google Docs for creating and sharing documentation with clients. Altough for a startup with coder minds could be a good toolset for creating and maintaining a global introduction site free on github's infrastructure.
http://strikingly.com - yet another wysiwyg drag'n'drop create your website (self-service) tool.  Sorry, I don't have the time to test it deeply maybe we will try it out as a wireframe / "clickable demo" creation tool in the future.
http://getkirby.com - a file based cms. One step ahead from a wysiwyg site towards a real CMS but simplified, no database. I think this is still not the way for a Drupal company for 30 EUR / site and a limited feature set.
http://www.wix.com/ - I think this is the biggest modern wysiwyg drag'n'drop website creation tool. I've already checked this earlier. It provides an e-commerce offering and you can even hire a designer for a custom design so this is a serious service for a wide range of projects from personal sites to company solutions too.
I think the biggest disadvantage of wix.com is the commitment. You have to host your site on wix.com, you can't even backup your HTML5 site (currently). The whole technology is closed, your project's future will be inseparably linked to the wix.com startup. For an enterprise project I think these facts are enough for exclusion.
My decision for 2014: we will continue to use Drupal as the primary platform for our new web projects altough the importance of client side development will rise (We use Cordova/ Phonegap for mobile app development). 
I prefer to use a low number of programming languages/technologies but on a higher level so if we choose a static site creation and management tool (http://staticsitegenerators.net) for our mobile apps it will be a javascript based one.
For simple, short-term web projects such as simple Facebook apps for a campaign we will consider to build the backend without a full Drupal installation, maybe we will just pick a modular PHP framework like Symfony - which is inside Drupal 8 :)

Drupal will remain the best choice for complex / heavily customized / high traffic sites as it's shown in this  w3techs.com report: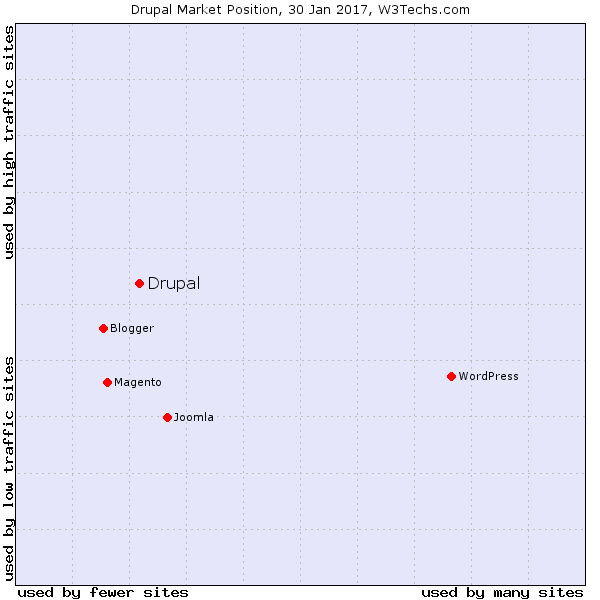 Happy and effective new year for everyone! 
Do you have any questions?