Thoughts before heading off to Lille for DrupalCon
It's yet again that exciting period of time, in which last minute tasks are crunched in the final week before heading out abroad for another round of DrupalCon festivities.  This year's DrupalCon in Europe is being held in Lille, France, near the border with Belgium.  Having never been to this region of Europe before, I'm curious what the city has to offer and how the city vibe will resonate with all walks-of-life Drupalers traveling to one meeting point.
We've had another great year at Brainsum working on ambitious projects that run the gamut of client needs, one of which -, a social platform - is going to be showcased in a session.  Here's what I'm looking forward to next week: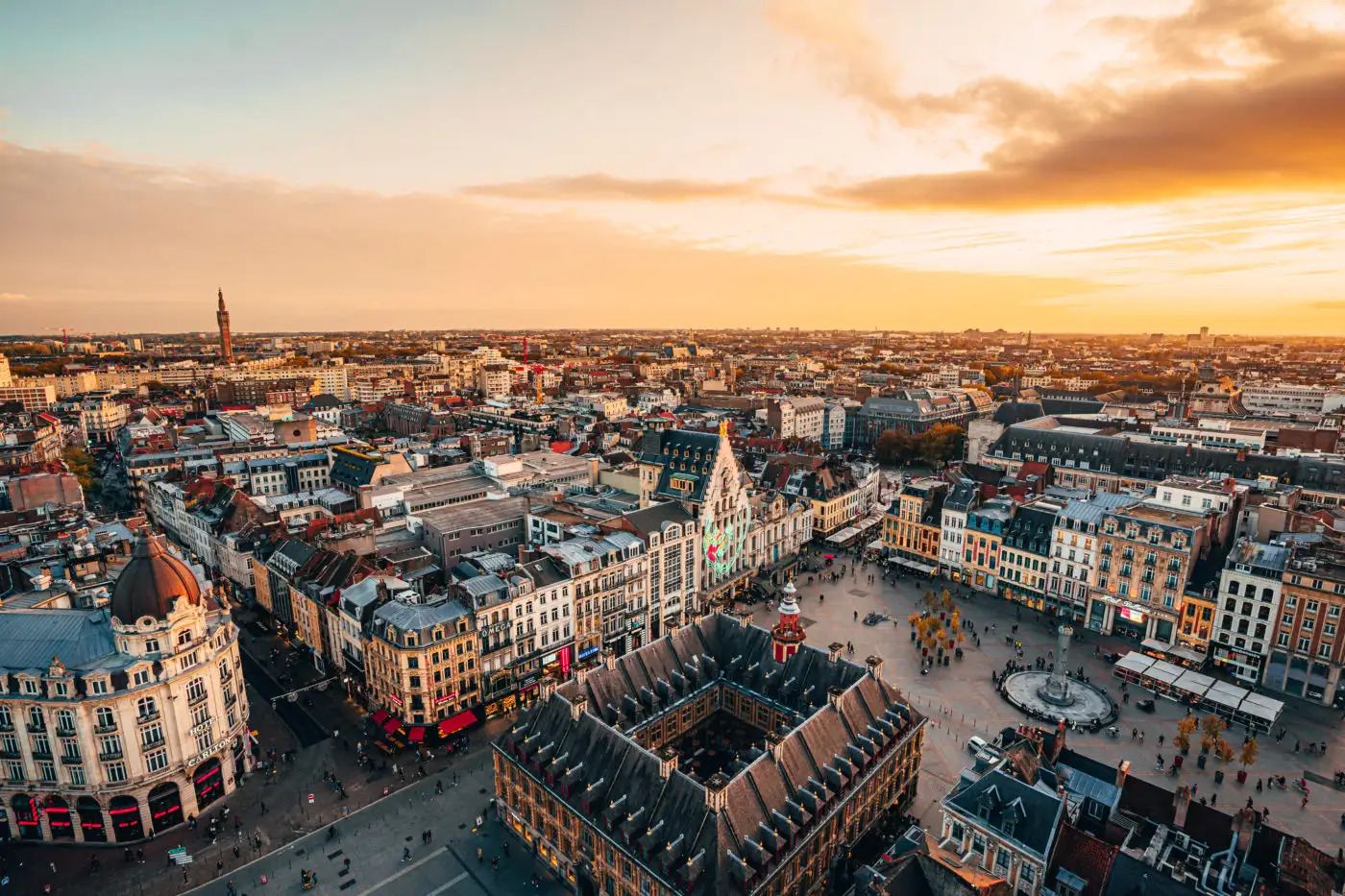 SUPPORTING THE BRAINSUM TEAM AT OUR SESSION
We're thrilled to have been selected to present in the category of 'clients & industry experiences'.  My coworkers, Peter Ponya and Zsofia Alfoldi, will be presenting on their work for the largest humanitarian organization in the world with a presentation titled, Bridging the Knowledge Gap: Connecting a Global Network of Non-Profits with Drupal.  This session on the open-source Drupal-based platform we built for a global non-profit will tackle the following: 
Get an inside look at a private, yet thriving, social site that is creating significant value and impact worldwide.
Learn about the challenges and opportunities in building and customizing the OpenSocial Drupal distribution.
Understand how Drupal goes beyond being just a CMS, showcasing its capabilities as a powerful tool for fostering community engagement and collaboration.
Following the presentation, we look forward to elaborating on our experience with the client and project with fellow Drupalers to share insights into what we've been able to achieve over the past couple of years, as well as gain further insight into how our experiences compare with fellow Drupalers having worked with nonprofits and social platforms.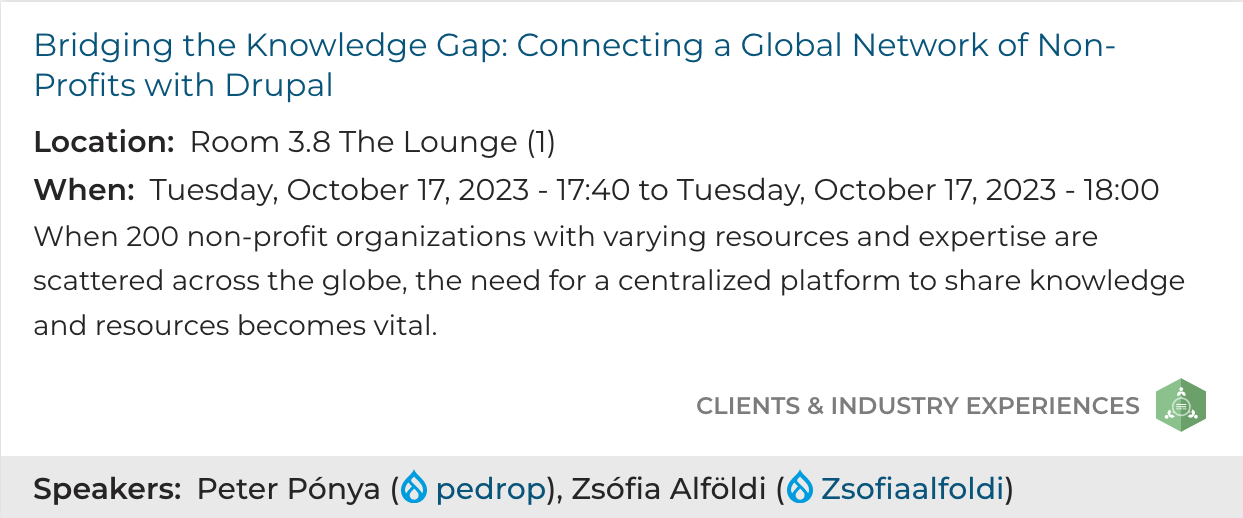 Update: session recording has been published. We've also shared the slides.
EXCHANGING VENDOR EXPERIENCES 
Speaking of 'bridging the knowledge gap,' gathering at DrupalCon is one of the rare opportunities for us as a Drupal vendor to exchange client experiences with other Drupalers in a relaxed environment.  As a Partnership Manager, it's vital for me to continue to learn new means of solidifying client satisfaction and learn how to work out times of turbulence that may arise in the future. Many of us within the Drupal community have encountered similar experiences and trends since the last DrupalCon and it's always welcomed to learn from others.  
More specifically, I'll be seeking out how others were able to help clients transition to Drupal, whether having transitioned from other open-source CMSes such as WordPress to proprietary software such as Sitecore or AEM.  Brainsum has helped clients make similar CMS transitions over the past year and we'd like to continue to help clients achieve their technology goals and meet budgetary requirements by switching over to powerful, future-proof Drupal solutions. 
MEETING NEW PEOPLE AND EXPLORING LILLE
It's not so common for Brainsum, located in Budapest and Bratislava, to make our way over to France and enjoy all the benefits it has to offer.  We had a blast meeting up with long-time friends in the Drupal community last year in Prague.  Additionally, making new acquaintances and meeting up outside of the conference was a real treat.  It was great taking a load off and having insightful discussions that extended beyond Drupal and work-related matters and simply getting to know someone with a completely different background and learn from them.  This is one of the key reasons why DrupalCon is personally an event worth visiting.
And so we're off next week!
Want to meet up at DrupalCon?