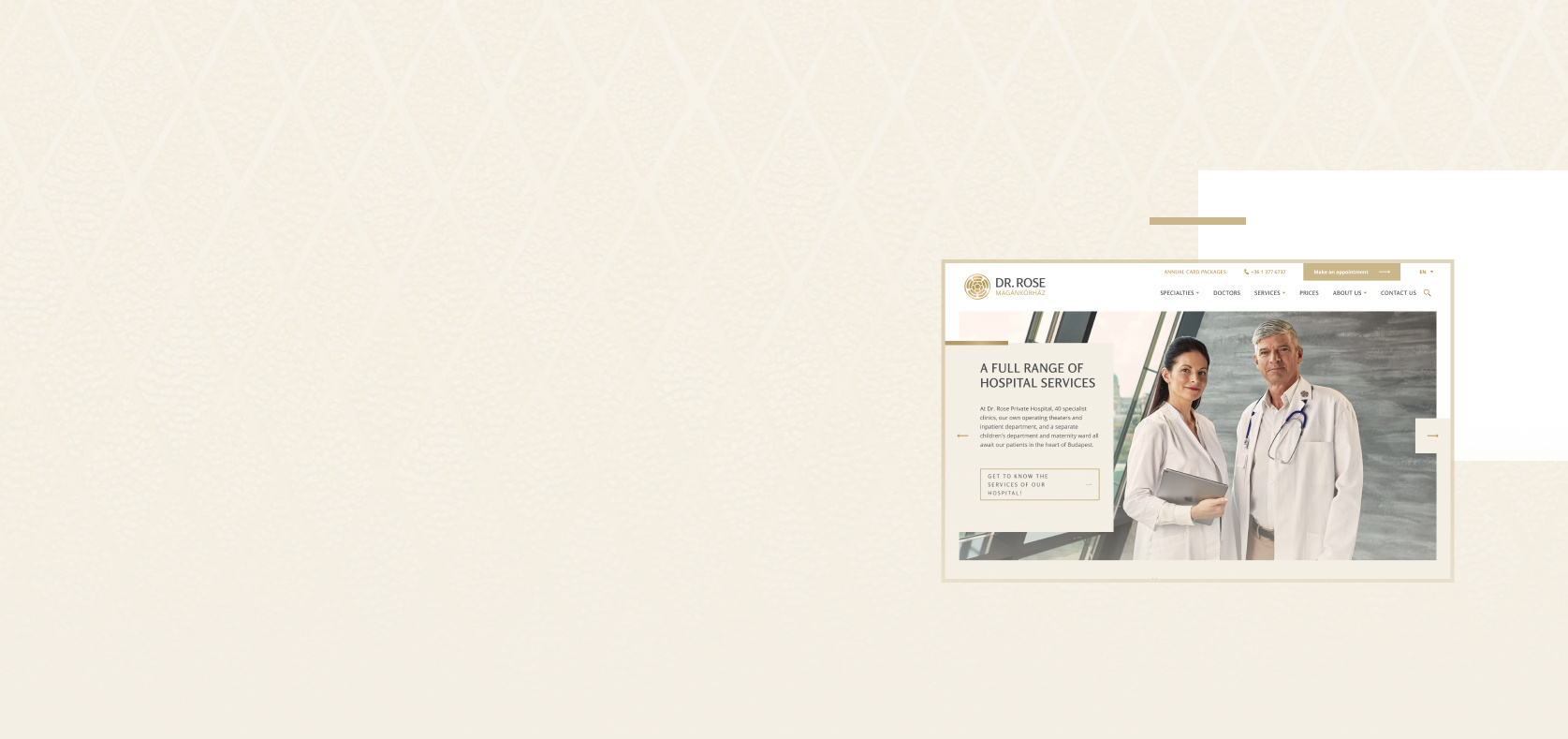 Dr. Rose Private Hospital - a Drupal presentation website with unique and UX-focused design
Unique-designed Drupal website based on UX research with tremendous content and custom solutions.
UX-focused redesign absorbing two separate former websites. One site was built to meet the real needs of visitors. The graphic design of the website fully reflects the high professional standards and uniqueness of Dr. Rose Private Hospital.
UX-research and webdesign
The website's color scheme and design elements are also intended to reflect the real physical experience of entering the hospital, while respecting the written and unwritten rules of user experience. We strove to design graphics that differentiate our website from the competition and are completely unique in design
Technical solution
From a technical point of view, numerous custom Drupal solutions were implemented to reflect the needs of staff utilizing the site on a daily basis.
Free-word, a real-time search engine based on SOLR

Customized image and video galleries

Intricate structural distribution with custom-developed mega menu

A multi-level menu structure was built, with different layouts on desktop and mobile resolutions
... and all this dynamically, with the content editors of the site editing the content themselves.
What Dr. Rose says about us
Judit Aba
The cooperation went very smoothly and seamlessly and we are very satisfied with the end result.
The team, led by Peter, is absolutely solution-oriented and has a positive attitude. We will definitely turn to Brainsum for all our development tasks in the future.