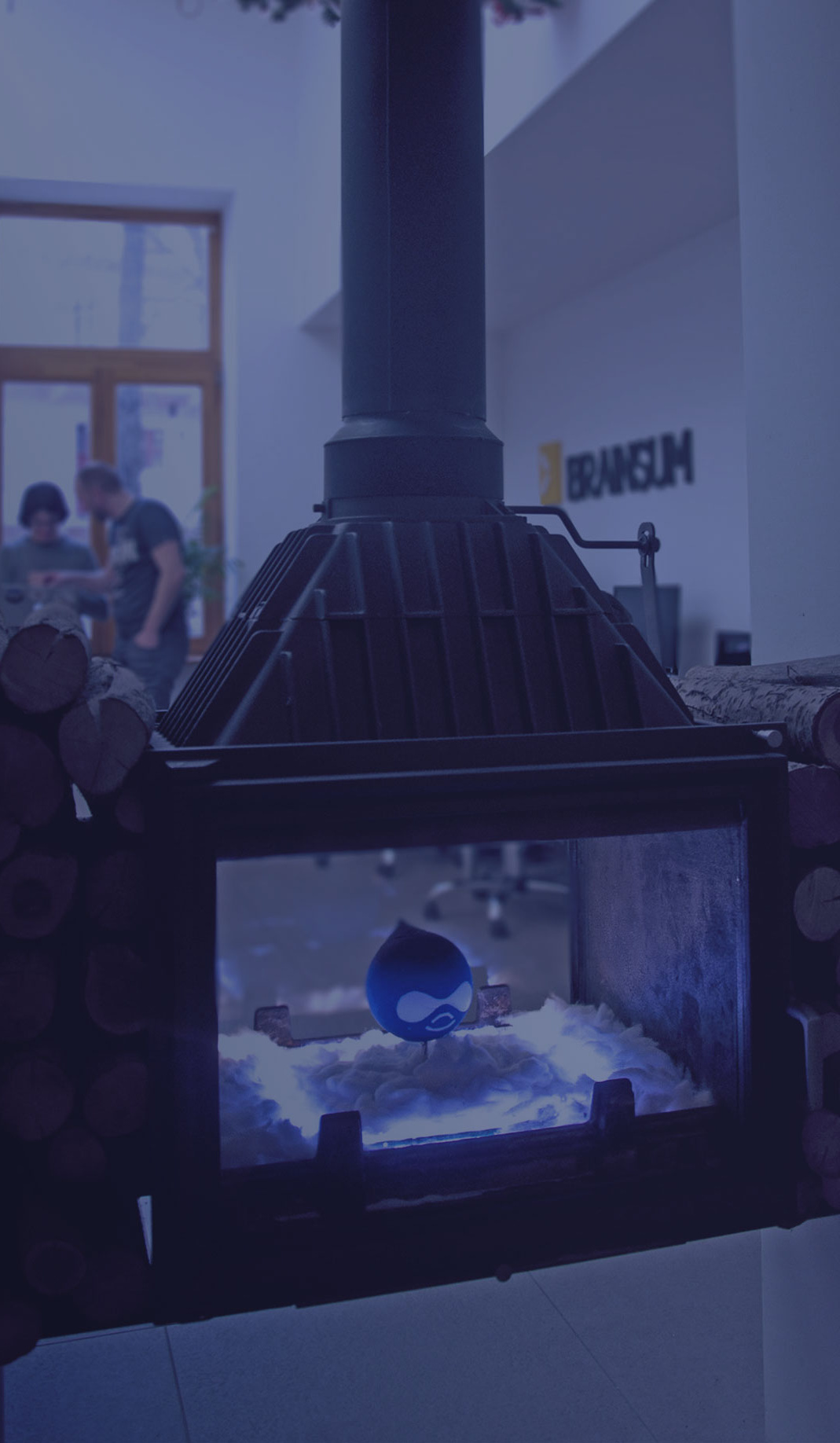 Custom Drupal development
BRAINSUM is a Drupal focused web design and development agency.
We are experienced in development and management of high-traffic portals, e-shops, and other complex, integrated web applications based on Drupal such as e-learning or social intranets.
We are a Drupal Certified Partner
We received the Drupal Certified Partner certification from the International Drupal Association. This is recognition for us continuously creating our Drupal projects at a high professional level and sustainably.
The Drupal Association determines this objectively based on a complex algorithm.
The entry threshold is 150 points, we currently have 330 points!
This certification can be verified on our drupal.org page drupal.org/brainsum along with our Drupal contributions.
When to use Drupal?
If you need a CMS (Content Management System) or a content-heavy web application Drupal is an excellent choice.
Some use-cases where Drupal shines:
News portal
Corporate website with complex structure
Intranet portal
Headless CMS - a backend, a content hub for your decoupled website, mobile app, or any other system e.g. information kiosk, or IoT device.
Some existing Drupal based web applications available as distributions

Digital Asset Management (DAMo)
Learning management (Opigno)
Social intranet, online community (Open Social)
Strengths of Drupal:
Content architecture modeling
Multilingual content management
Content authoring workflows
Integrations, extensibility
Central media management
E-commerce when you can take advantage of having a single website serving your content and e-commerce offering e.g. when you don't want to look like most of the webshops, but want to offer a unique, content-heavy presentation of products.
Last but not least: it's open-source
When do you need custom Drupal development?
Custom look & feel
To show your brand and to achieve the best possible user experience, you will need a unique look and feel, and that will require custom Drupal "theme" development.
Custom functionality, integrations
While Drupal is powerful out-of-the-box and there are a vast amount of extension and integration module available, often it's required to tailor them to specific needs or add new features. In our experience, every Drupal project contains some custom code.
Our expertise
We have the experience to build complex but still sustainable web applications. Our solutions and knowledge are relying on widely used, future-proof, and transparent technologies. Our commitment to open-source contribution and community involvement are proving that we have more than the required skills. 
Projects supported
Config Translation PO, Arch, Teamtailor, Clockify, Entity Reference Field Translate Synchronize, Ldap SSO Auth, REMP Paywall, Odata Client, Easy Google Analytics Counter, domain_theme_switcher, FileField Sources JSON API, Error & Exception Mailer, Nameday SK HU, A/B Test UI, General Data Protection Regulation, Commerce GLS HU Shipping, Media Entity Imagemagick, Twitter Ads API, Google Analytics Reporting API Integration, Google AdWords API Integration, Facebook Marketing API, Content Entity Language Switcher, Parade, Fieldpage, Facebook Scrape, Commerce OTP Hungary, PHP FFmpeg, Contextly, Adverticum, CMIS API, Public Preview, Google Search Appliance
Presentations at Drupal events
DrupalCon Lille 2023, DrupalCon Amsterdam 2019, Drupal Camp Conil 2019, Drupal Camp London 2019, Drupal Europe 2018, Drupal Dev Days Lisbon 2018, Drupalaton 2014-2017, DrupalCon Prague 2013
Sponsored events
Drupalaton 2014-2017, Drupal Weekend Hungary 2016, DrupalCamp CS 2016, Drupal Developer Days Szeged 2014
PROPRIETARY > OPEN SOURCE
It's not only about the lower costs of ownership. It's about getting back the control.
Replace proprietary software with customized open source solutions. Forget the license fees and vendor lock-ins.
Drupal is fully open-source. Unlike other open-source CMSes even it's module directory contains only open source modules. No more dealing with a mixed software built on partially open-source and paid plugins, or components.
We recommend to open-source everything. Of course, if it's your business strategy to withhold some intellectual property it's also achievable with Drupal, the theme or some modules can have custom licenses. But if your core business is not about your website or web app, then it's more beneficial to build a sustainable solution and the only proven way to do that is open-sourcing everything avoiding any vendor lock-ins and gaining community support. Large companies and organizations have been doing this successfully, it's time to join them. We are here to help.
We've given numerous presentations on several Drupal events
Zsófia Alföldi and Peter Pónya were presenting about a global social intranet and knowledge-sharing platform at Drupalon 2023, Lille.
Peter Pónya and Dominika Péterová were presenting about a huge WordPress to Drupal 8 migration at Drupalon 2019, Amsterdam.
Peter Pónya and Riley Cunningham were presenting about Privacy Experience at the Drupal Europe 2018, Darmstadt
Dominika Péterová and Balu Ertl were presenting about Drupal GDPR contrib modules at the Drupal Dev Days, Lisbon 2018
Peter Pónya and Balázs Kántor were presenting about our Landingpage Building Platform on Drupal Nordincs 2017, Helsinki
Balu Ertl was presenting the Drupal GDPR contrib modules at the DrupalCamp Transylvania 2018, in Cluj Napoca.
We held workshops about the easy automated visual regression testing and about the A/B testing tool built in the Parade module.
Balu Ertl had a presentation about the Drupal 8 User Guide translation and the One-Pager with A/B Tests and Parade Module
Peter Pónya and Tamás Szanyi were presenting about the Media Module in Drupal 8 at Drupalaton in Balatonalmádi.
Our CTO, Peter Pónya was presenting about the differences between Drupal and Laravel at Hungarian Drupal Weekend in Budapest.
Our CTO, Peter Pónya had a live stream session about Drupal 8 CMI's at Slovakian Drupal meetup.
Our CTO, Peter Ponya had a presentation about configuration management in Drupal 8 at Hungarian WebKonf.
Márk Kiss and Gergely Pap were presenting about Drupal 8 comparing it to other frequently used systems.
Complex navigation with ajax, json and svg by Zoltán Bombicz at Drupal Weekend Hungary in Budapest.
Route planning with Drupal by Péter Pónya at DrupalCon Prague.
Facebook apps and Drupal by Tamás Szanyi at Drupalaton.